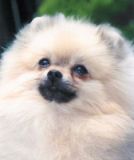 EBERDENE POMERANIANS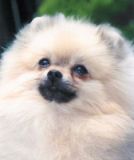 Registered at and Member of the Kennel Union of Southern Africa
Please contact me for availability of puppies or if you want to be put on my waiting list. I may be able to refer you to other breeders around the area who may have something available as well.
Pomeranians are lively and vivacious, they make an ideal house pet for adults who spend a lot of time indoors. They make a good watch dog or rather early alert system which manages with a minimum of exercise. They enjoy the pampered indoor life but will also enjoy the freedom of a small garden if available.
PUPPIES 4 SALE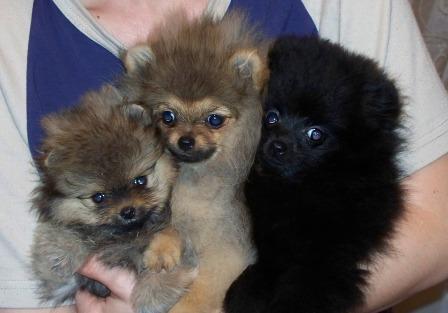 PUPPIES 4 SALE
We do not breed on such a regular basis as to constantly have puppies available at all times... We breed first and foremost to fill our own show needs..... We never breed just for the sake of breeding ........
Companion Poms

Are sometimes available from a litter that we bred with the hopes of getting another show baby..

Eberdene puppies 4 sale

(Feel free to contact us for more info/ viewing if applicable)

Show/Prospective show Poms

In most cases we keep all our show quality babies - defeats the purpose of breeding our babies to show and then selling them off..... as time goes by we might have a select few available to approved homes only...
NEXT LITTER
EXPECTED = None at the moment
Eberdene Babies available -(See previous puppies)
| | |
| --- | --- |
| | Litter due soon - please remember that we breed to satisfy our show needs first. |
Adults available - (See previous Adults)
As our Poms age, we sometimes consider finding them a forever home.....There will be a set of requirements you will need to fullfill should there be one available and should you want to be considered for this privilage...
Some FACTS
Puppies leave no earlier than 8weeks

All puppies are KUSA registered - companions have limited registration (breeders restrictions)

All puppies will have had 1st inoculation and deworming by the time they leave

Puppies will have been Micro-chipped

50% non refundable deposit secures- unless we cannot forefill our side of the agreement.

By default all our babies are sold with breeders restrictions - should you want the puppy for any reason other than a companion, please discuss with me when enquiring.....

Click here to download our agreement/affidavit - should you have any queries relating to it please feel free to contact us....
Eberdene colours available:
Cream Sable, Wolf Sable, Orange Sable, Red Sable, Black, Orange, Black & Tan, White and Red.
( from time to time)
The liprivilege are of breeders that have puppies available - this is a service provided to you the prospective buyer. Please ensure that you are happy with the puppy you select and where possible ask to view the parent/s (mother) if both are not available, as they are not Eberdene puppies and we have not been able to view all puppies, parents and or pedigrees.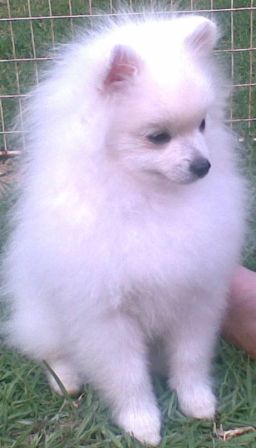 Contact Info for Pomeranians:
Tel: 084 870 4217 (Owen)
Web Page Designed & Maintained by
Eberdene Pomeranians
© Eberdene Pomeranians 2005-2009