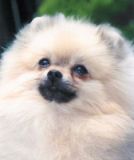 EBERDENE POMERANIANS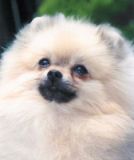 Registered at and Member of the Kennel Union of Southern Africa
Up and coming female puppy - Eberdene American Voodoo

Voodoo

(Click on Newsflash to see latest Show News)

Safira is a very outgoing little girl who is full of confidence. She has great movement and at one of her first Championship shows took one of the few 2 point CC' s in South Africa - for the female poms.

Eberdene Fair Safira

Libbi took BPIS at her firt weekend show out.

She moves with confidence - strong drive and reach.

Eberdene Libertina

Dee comes to us from Charlene (RSA) - She is the daughter of Jan-Shars Sharpest Shooter (USA Import).

CH Pomelene Dreamweaver At Eberdene

Nikki comes to us from Belinda (RSA) - She is locally bred. She is full of confidence and has proven herself in the ring against many a pom (local & import alike)

CH Cherizan DiamondLike At Eberdene

Nikki

To view Pedigree click on name...
Contact Info for Pomeranians:
Tel: 084 870 4217 (Owen)
Web Page Designed & Maintained by
Eberdene Pomeranians
© Eberdene Pomeranians 2005-2009